17 October, 2016
Company Adds Comprehensive Aftermarket Aviation Experience to Accelerate International Growth
Phitek, a leading supplier of electronic innovations for in-flight entertainment (IFE), announces four additions to its global sales team to complement their recent EASA Part 21G approval.  This expansion will further enhance Phitek's capabilities to serve airlines and IFE vendors with customised solutions for their unique audio and power requirements.
The new team comprises Lester Lauzardo for the Americas, Mark Stevens for Europe, Kevin Kao for China and Taiwan, and Judith Hill who will represent Phitek for IFE vendors.  The new representation supplements Paul Simmonds, who will continue to represent Phitek in Asia Pacific and the Middle East, and Emeric Collonge who is a technical lead for business development in Europe.
"I am really humbled and excited to be a part of the Phitek team.  This is a company that is small enough to care but big enough to matter and this is exactly what I was looking for," says Lester Lauzardo, Director of Airline Sales – Americas.  "Working in the IFE space, we have to be in-tune with what our clients need, as well as the passengers to ensure a pleasant, fulfilling experience".  Lester is based in Dallas, Texas, and brings a wealth of aerospace knowledge starting his career as an aircraft mechanic in the US Marine Corps and progressing through the industry with Program Management and Sales roles.
"I have observed Phitek go from strength to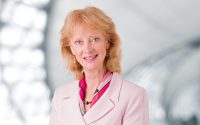 strength serving IFE manufacturers with audio technology innovations second to none," says Judith Hill, Director of IFE Vendor Sales – Americas.  "It is a genuine privilege to collaborate with our global partners, bringing advanced audio products to market and delighting airline passengers everywhere". Judith has over 20 years of aviation sales and business development experience.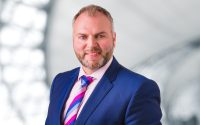 "Phitek is a young, vibrant company with a great product portfolio, who seek to provide innovative solutions for our customers," says Mark Stevens, Director of Sales – Europe.  "As a salesperson it is gratifying to have the support of a team who truly value and understand our customer's needs.  I look forward to contributing to Phitek and more importantly our customer's successes".
The new sales team will be representing Phitek at APEX Expo in Singapore on stand 1729, which begins on October 24th, 2016, where they will be on hand to greet airlines and industry partners.