30 March 2016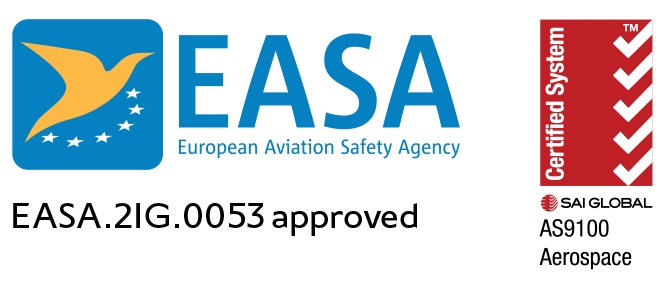 Phitek, an innovative technology company that produces a range of solutions to assist airlines and system integrators in the in-flight entertainment (IFE) space, has just received Part 21G Certification through independent verification by the European Aviation Safety Agency (EASA).
Together with the AS9100 qualification which the New Zealand-based company achieved in November 2015, Phitek is now in a unique position to offer customers its patented connector solution already certified to aviation standards.
Phitek CEO Roy Moody says, "We are extremely proud to have achieved Part 21G and AS9100 certification; a recognition of our technical expertise in the aviation market. Achieving these certificates gives us the opportunity to offer customers our magnetic connectors which helps solve a problem many airlines have with headphone jacks.
"For example a passenger may leave their seat and become tangled in their headphone cable. When the cable gets snagged, the angle and force of the tug often breaks the pins from the plug, leaving them inside the jack. More than half of all jack failures are caused by this problem which costs airlines millions of dollars each year in part replacement, unsold seats and maintenance downtime," Mr Moody says.
Phitek's magnetic connectors, and a new variable connector solution, will be on show at the Aircraft Interiors Expo (AIX) in April 2016 in Hamburg, Germany. The connector range has the following features:
Detects what type of headphone is plugged in, whether the headphones can support noise cancellation or not, what type of plug is used and adapts how audio is delivered.
The design virtually eliminates all wearing parts, greatly improving the service life.
Recognising that passengers, with a strong interest in audio, often bring their own headphones, Phitek's design handles both old-style (pin-based) and magnetic headphone plugs.
Uses military-spec coatings on the conductive surfaces so if food is spilled on the surface, the electronics don't need to be handled with gloves.
Are available in a range of compatible cut-out sizes.
Replaces the traditional two-pin economy connector as either a retrofit or line-fit solution.
The variable connector solution has the capability to be customised to meet the specific requirements of airlines wanting to offer a personalised service to their passengers. Whether it's audio that can handle all different types of headphone plugs – including those that passengers bring with them – or a way to charge the passenger's laptop, tablet or smart phone – there are many variations of requirements for seat cut-outs, functionality, pin configurations, and IFE systems. Phitek's "mix and match" solution allows an airline to choose variations of function and form with minimal upfront investment and a fast lead time to delivery.
"The Phitek team aims to bring intelligent design to every passenger touch-point in IFE. While our proprietary active noise-cancelling technology is now sourced by many of the major airlines and manufacturers of in-flight entertainment systems, Phitek can now offer its patented magnetic connectors as a solution from premium through to economy," Mr Moody says.
About EASA Part 21G certification
Phitek's obround magnetic connector has been certified for B737 installation. The company has achieved Production Organization Approval from EASA. The magnetic connector can be delivered with an EASA Form1 certificate for direct installation and for retrofit. Phitek can provide certification services through a list of EASA Part21J Design Organization Partners.